Technology Overview
The basis of computerized Time Attendance and Access Control solutions started when card based machines were launched several years back. The first cards based technologies were Barcode & Magnetic where printed barcode on card OR encoded magnetic stripes were swiped in machines to transfer user data for transactions. Later, RFID was introduced & took over as the touchless card based technology. Several types of RFID, barcode & magnetic machines exist in industry serving numerous organizations for their Time Attendance & Access Control requirements.
Individual cards are issued to users who are then uniquely identified by the machines, marking their transaction and also validating/authorizing any barrier to open against valid transaction. When used with flap barriers, turnstiles, etc. these machines can provide a total security solution for the organization.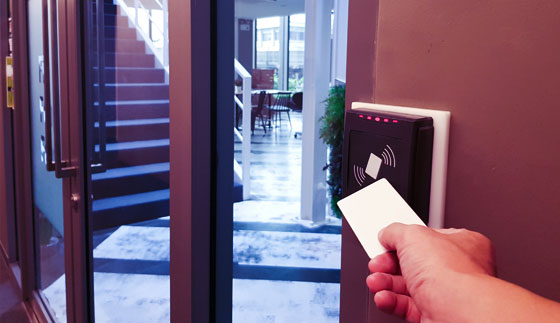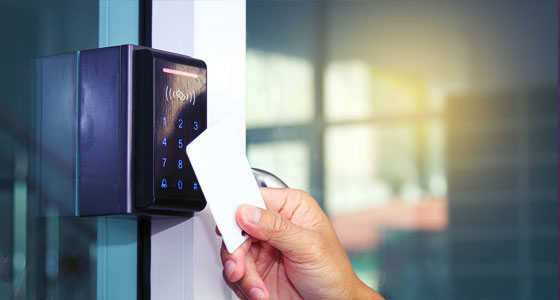 Application
Card based readers are widely used in Access Control and Time attendance Solutions
Card based readers are also used where number of unique ids required are in large assorted quantities; like Colleges, Hospitals, Government records, etc.
There are different types of Card based reader machines which can be used in different situations and different requirements
Since most cards are printable, the personal card of each user can also be used as their personal identification badge.
Why Limton?
Limton is the authorized partner in Pakistan for world's leading Card based readers manufacturers, for all sales & after-sales support.
Limton pioneered Time Attendance & Access Control solutions based on Card based reader Technology, in Pakistan.
Limton has successfully installed & supported/supporting 1000s of Card Based terminals and cards to various organizations across Pakistan.
Limton has its inhoue cards design & print setup, which can provide custom-printed cards to each client base don requirement
Limton has its own developed & matured (over years) software for Time Attendance & Access Control (also including HR profiling, leave management & approvals modules), which successfully integrates with all Card based terminals
Limton has its in-house development team that can develop customized applications to successfully integrate Card based systems in specific work environment
Limton has complete parts & services, repair center, onsite support infrastructure for Card based systems
For further information about the products in this category & to discuss how Card based readers can assist your organizational requirements, please contact us sales@limton.com.pk