Flap barriers are also known as speed gates, speedstiles and optical turnstiles. They are aesthetic, waist height pedestrian barriers usually with toughened glass or acrylic wings; used for lane/queue management, badge management, visitor management and restricting unauthorized individuals. Flap barriers can be integrated with Biometric / RFID systems to become a fool-proof Time attendance & Access control solution; recording authorized IN/OUT transactions and restricting unauthorized entries.
Flap barriers have various combinations available in their operating modes; having narrow/standard/wide lane options, uni-directional/bi-directional, single/double and normally open/closed options.
The aesthetics of flap barriers make them a popular choice in different organizations for their entry & exit passages of the buildings.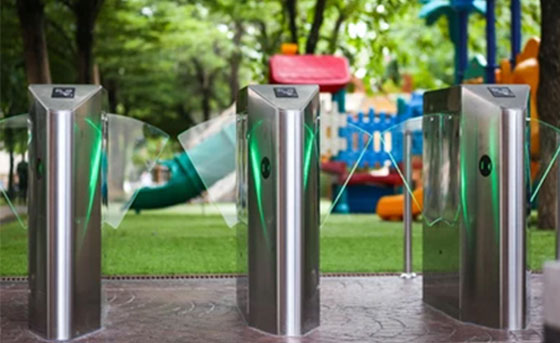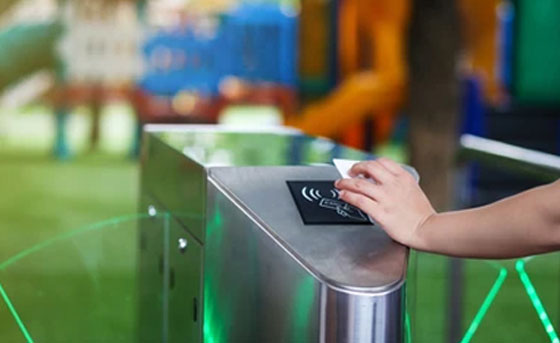 Application
Flap Barriers are suited for applications requiring ultra-high-speed access and medium levels of security
Flap Barriers are aesthetic access control solution, Used extensively in factories, office receptions, banks, airports, railways & other terminals, colleges/universities, health clubs, libraries
When integrated with Biometric / RFID systems, Flap Barriers can provide a complete Time Attendance & Access Control solution
There are different types of Flap Barrier which can be used in different situations and under specific requirements
Why Limton?
Limton is the authorized partner in Pakistan for world's leading Flap Barriers manufacturers, for all sales & after-sales support
Limton has successfully installed & supported/supporting many installations of Flap Barrier to various organizations across Pakistan
Limton has complete parts & services, repair center, onsite support infrastructure for Full Height Turnstile
Limton has its own developed & matured (over years) software for Time Attendance & Access Control (also including HR profiling, leave management & approvals modules), which successfully integrates with attendance terminals & security barriers to give one-window solution
For further information about the products in this category & to discuss how Flap Barriers can assist your organizational requirements, please contact us sales@limton.com.pk