Technology Overview
Turnstiles are highly secure & aesthetic choice for Access & Security Control barriers. Waist-height turnstiles/Tripods have height of approx. 04 ft, robust design combined with reliable operating mechanism, making them a long-term solution with good ROI.
Tripods can be integrated with RFID or biometric machines, making them a complete solution for Time Attendance & Access Control.
Waist height turnstiles / tripods are stand-alone units, or as part of an integrated solution connected with RFID or Biometric machines, providing superior attendance & access control by both detecting authorized and deterring unauthorized entries. They can also be operated through manual push buttons OR left for free rotation to manage the queues and guarantee order at high traffic locations.
Waist height turnstiles / tripods can be installed in compact spaces due to their smaller design. They are also effective where physical security guard is available for monitoring purposes. They have various combinations available in their manufacturing material, finishes, uni-directional/bi-directional, single/double and also aesthetics.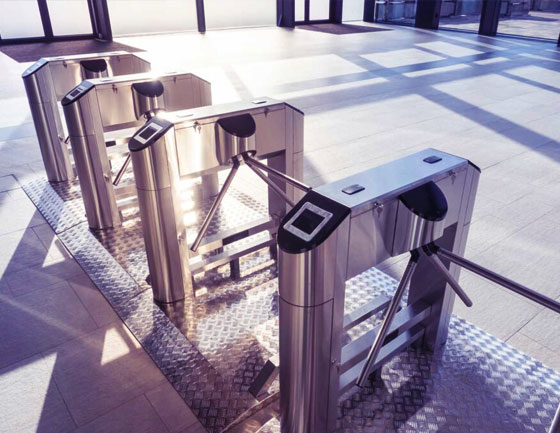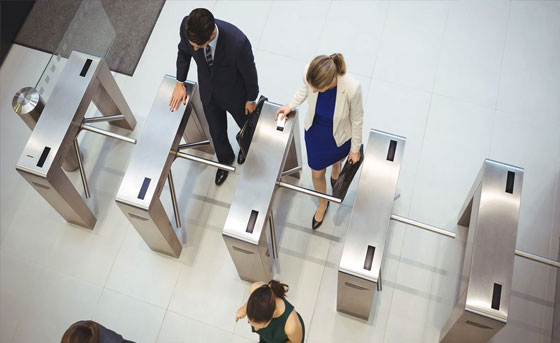 Application
Waist Height Turnstiles / tripods are suitable where high to medium level of security is required & where queue management is important
Locations where accurate recording of the number of individuals passing through is of great significance such as stadiums, colleges, prison, industrial premises, airports, mines, factories, warehouses,
Due to their compact size & aesthetics, Waist Height turnstiles are also used in office receptions, museums, health clubs, colleges, libraries, leisure parks, etc.
Waist Height Turnstiles / tripods are suitable for strict Time Attendance & Access Control systems, when integrated with a RFID or Biometric machine
Why Limton?
Limton is the authorized partner in Pakistan for world's leading Waist Height Turnstile manufacturers, for all sales & after-sales support
Limton has successfully installed & supported/supporting 100s of Waist Height Turnstile  to various organizations across Pakistan
Limton has complete parts & services, repair center, onsite support infrastructure for Full Height Turnstile
Limton has its own developed & matured (over years) software for Time Attendance & Access Control (also including HR profiling, leave management & approvals modules), which successfully integrates with attendance terminals & security barriers to give one-window solution
For further information about the products in this category & to discuss how Tripods & Waist Height Barriers can assist your organizational requirements, please contact us sales@limton.com.pk