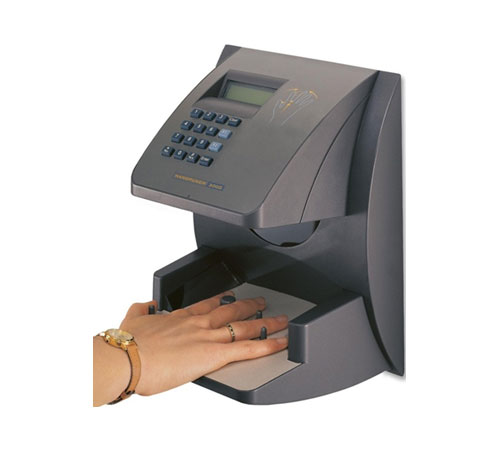 HandPunch – HP3000 brings the accuracy and convenience of biometric technology that can be used from coal mines to clean rooms. Working on unique size and shape of each human hand, the HP3000 overcomes the challenges of other biometric technologies; e.g. dirty, oily, moist fingers & covered, dense face features. The machine can be used with highest trust on its results & accuracy.
HP3000 verifies employees' identities in less than one second & clearly notifies each user of a match using red and green indicator lights. The transactions data is transmitted to the host PC through a variety of methods& helps to cut time and attendance costs.
Beyond a attendance system, the HP3000 provides access control feature as well as definable data management keys that allow custom data collection when employees punch their attendance/access.
Limton Innovative Systems unique assortment of solution has included the HP3000 for over two decades, which speaks of the robustness & reliability of this unique machine.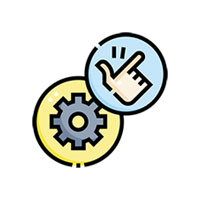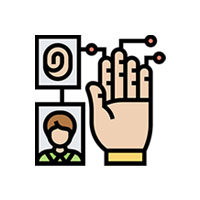 Overcomes challenges associated with other biometric technologies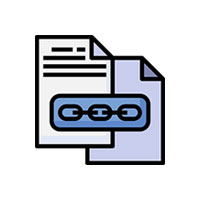 Impossible to be deceived by replication of a human finger / face feature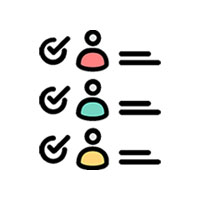 Provides the most accurate attendance & access solution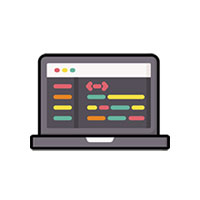 Versatile and programmable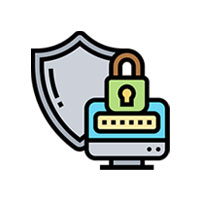 Every Hand Punch contains a silver-based anti-microbial agent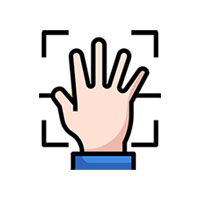 This hand outline will help new users place their hands accurately on the platen when using the terminal and decrease initial enrollment time.
Verification Time
Less than one second
User Capacity
Standard 512 users – expandable to 32,512 users
Transaction Storage
5120 transactions
Memory Retention
Up to 5 years via the standard internal
lithium battery
ID Number Length
1 to 10 digits from keypad or card
Time Zones
62 user-definable time zones
Communications
RS-485, Ethernet
Baud Rate
300 to 28.8 Kbps
Card Reader Input
Can connect readers; Proximity, Magnetic,
Barcode (5 VDC provided by Hand Reader)
Card Reader Output
Wiegand, Magnetic Stripe, Bar Code
Power
12 to 24 VDC or 12 to 24 VAC 50-60 Hz,
7 watts
Operating Temperature
32˚F to 113˚F (0˚C to 45˚C)
Relative Humidity
20% to 80% NC
Duress Code
leading digit (user-definable)
Door Controls
Door Lock Output, Door Switch Monitoring,
Bell Ring Output
Size
8.85 in (22.3 cm) wide
11.65 in (29.6 cm) high
8.55 in (21.7 cm) deep
Weight
6 lbs (2.7 kg)
For further information about the products in this category & to discuss how Hand Geometry technology can assist your organizational requirements, please contact us sales@limton.com.pk